Why we do what we do
Since 2009
Artbees was not shaped by a single idea or concept. Though it did have one starting point; one principle its founders vowed to never violate: Design is function. Combining the experience and talent of two designers and one developer, Artbees sought to break itself off from the awful web design industry of that time to further evolve a more beautiful and user-oriented web.
Objectives
Being the world's dominant CMS technology, we chose WordPress as the platform we would use to create website builders that altogether foster our holy principle. At Artbees Themes, our mission has always been to conquer the limits of WordPress as a CMS and make it more productive for those who respect the importance and unity of beauty and function in creating content on the web.
Impressions & Achievements
We are humbled and very pleased to currently have 100.000+ websites powered by our WordPress themes.
Furthermore, Artbees Themes was awarded the 'Envato Power Elite' badge for its steady growth and commitment in the Envato marketplaces,where its themes are currently being sold.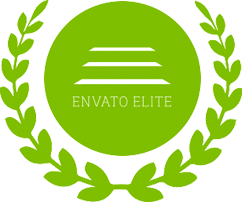 Our flagship Wordpress theme Jupiter is ranked as one of the Top 10 WordPress Themes in the world and is used internationally by individuals across a broad spectrum of niches and sectors. It has been our honor to have Jupiter be featured in several prestigious design magazines and outlets as it continues to thrive towards being ranked one of the world's Top 5 WordPress Themes.
CONTACT US